Mentor Legal Drafting Courses is a continuing legal education company based in Oakland, California with a primary emphasis on improving estate planning drafting skills. It was founded in 2009 by a practicing California attorney, who was frustrated by the lack of practical legal education offered in the estate planning CLE community in California and beyond. He noted that even large reputable CLE providers offered few drafting courses with a grounding in what attorneys actually face in a day to day estate planning practice. As counsel to a national nonprofit, he was amazed at the number of botched estate plans, mainly caused by careless drafting.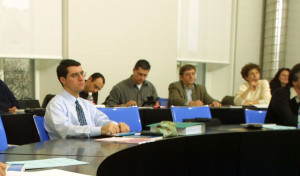 Our students include attorneys of all ages and with varying backgrounds who wish to jump start their knowledge in estate planning. The courses are designed for attorneys who do not have the support of a more experienced mentor. We therefore attract many solo practitioners, a few attorneys from larger firms who may not have senior partners with sufficient time to take them from A to Z and many attorneys with other specialties who wish to learn more about estate planning. Our experienced teachers serve as de facto mentors for students who come from all areas of California.
Mentor Legal Drafting Courses believes it is important to play an active role in professionally developing competent attorneys. With time being in such short supply, we try to offer affordable legal education which lawyers can use in their practices immediately. Drafting a good trust document does not have to be a frustrating experience. There are common fact patterns that repeat themselves. Recognizing these patterns but then having the knowledge to customize each plan is what we try to teach. Our mission is to provide a safe and supportive learning environment where anybody, regardless of age, educational background or previous work experience can become a confident and competent document drafter.