ADVANTAGES TO MENTOR LEGAL DRAFTING COURSES
Practical Instruction: Ever sit in a continuing legal education class and wish that it was more practical? The instructors are all top notch and the materials are very substantive, but at the end of the class you still don't know what distinguishes a well drafted document from a poorly drafted one.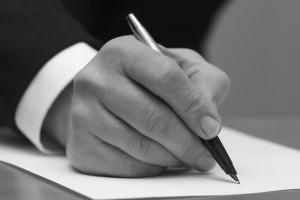 Isn't that the reason you signed up for the course in the first place? This was the basic premise behind Mentor Legal Drafting Courses. It was conceived in 2009 by a practicing attorney to fill a void in legal continuing education. In his opinion, there was a dearth of practical instruction.
The goal was to give attorneys new to estate planning, i.e., new attorneys or attorneys wishing to learn more about this area of the law, a jump start in this specialty. Mentor Legal Drafting Courses emphasize:
Review of Sample Provisions – with a look at those that are well drafted and those that are not.
Review of Real Life Fact Patterns – you'll analyze many fact patterns which often repeat themselves in practice.
Step by Step Review of the Planning and Drafting Process – we'll start with a look at the client interview, the engagement letter and go through the drafting, planning and funding process.
Practical Guidance vs. Theoretical Knowledge – there is no substitute like knowing the law but the emphasis in these classes will be on the real world. You will not be spending hours on issues you will see infrequently in practice.
Exhaustive Review: Mentor Legal Drafting Courses are intense; lots of ground is covered thoroughly but the outlines are written and presented so that they are easy to follow and the instruction sticks. Some of the more difficult areas will be covered in a few different ways to help with a student's retention of the subject matter. If you are looking for a forms class, this is not it. Instead, the idea is to understand what each provision of a document means, when to use it, and how to avoid common drafting pitfalls.
Excellent Instructors – Mentor Legal Drafting Courses carefully pick its instructors. They are all specialists in their fields, highly regarded in their local legal communities and have many years of experience in their specialty. Above all, they all enjoy sharing what they know with you. Typically, each Mentor Legal Drafting Class has eight instructors who help provide the student with a comprehensive viewpoint of the issues they will face in practice.